Celtic's Champions League campaign went from bad to worse on Tuesday 7 November at the Cívitas Metropolitano Stadium in the Spanish capital as Brendan Rodgers' side were thrashed 6-0 by group leaders Atletico Madrid.
Yet after four rounds of matches qualification remains open even to Celtic, currently in bottom spot in Group E having picked up just one point. Atletico Madrid currently top the group on eight points having beaten Feyenoord and Celtic at home and picked up a point on their travels to both Rome and Glasgow.
Lazio are just a point behind on seven points having beaten Feyenoord on Tuesday night at their Stadio Olimpico stadium in the Italian capital and also winning, rather fortuitously in Glasgow against Celtic. Their goalkeeper also scored a 95th minute header to grab an unlikely point against Atletico Madrid on Matchday one. With luck like Lazio have they should head to an online casino destination to make their fortunes!
Feyenoord started with a 2-0 home win over Celtic – who had both Swedish defender Gustaf Lagerbielke and Norwegian midfielder Odin Thiago Holm sent off. A defeat at the Cívitas Metropolitano followed on Matchday two before the Dutch Champions played Lazio home and away in their own double header with home advantage proving decisive on both occasions, 3-1 in Rotterdam and 1-0 in Rome.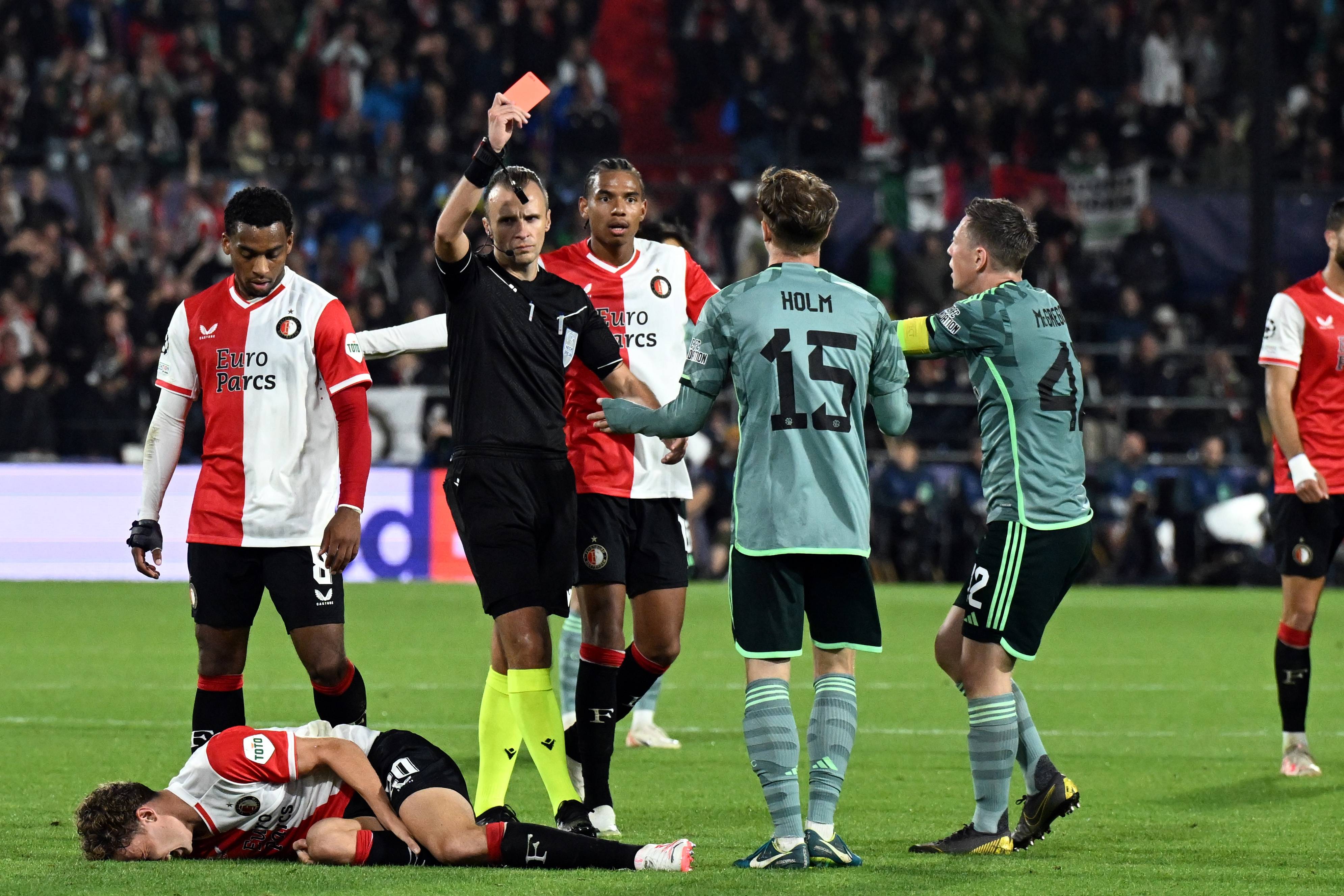 Celtic meanwhile have had not one drop of luck in this campaign, expect perhaps still having an unlikely lifeline with qualification to the knockout rounds ahead of Lazio and Feyenoord still a possibility. We'll come to that in a moment.
Celtic opened their campaign at the Stadion Feijenoord or as it's often referred to, De Kuip (the tub) and the Scottish Champions had the best of the first half before conceding a crazy goal in first half stoppage time. Somehow Celtic managed to get the positioning of the wall to defend a free kick at the edge of the area all wrong and compounded this by positioning Kyogo, the smallest man on the park, in the key defensive position.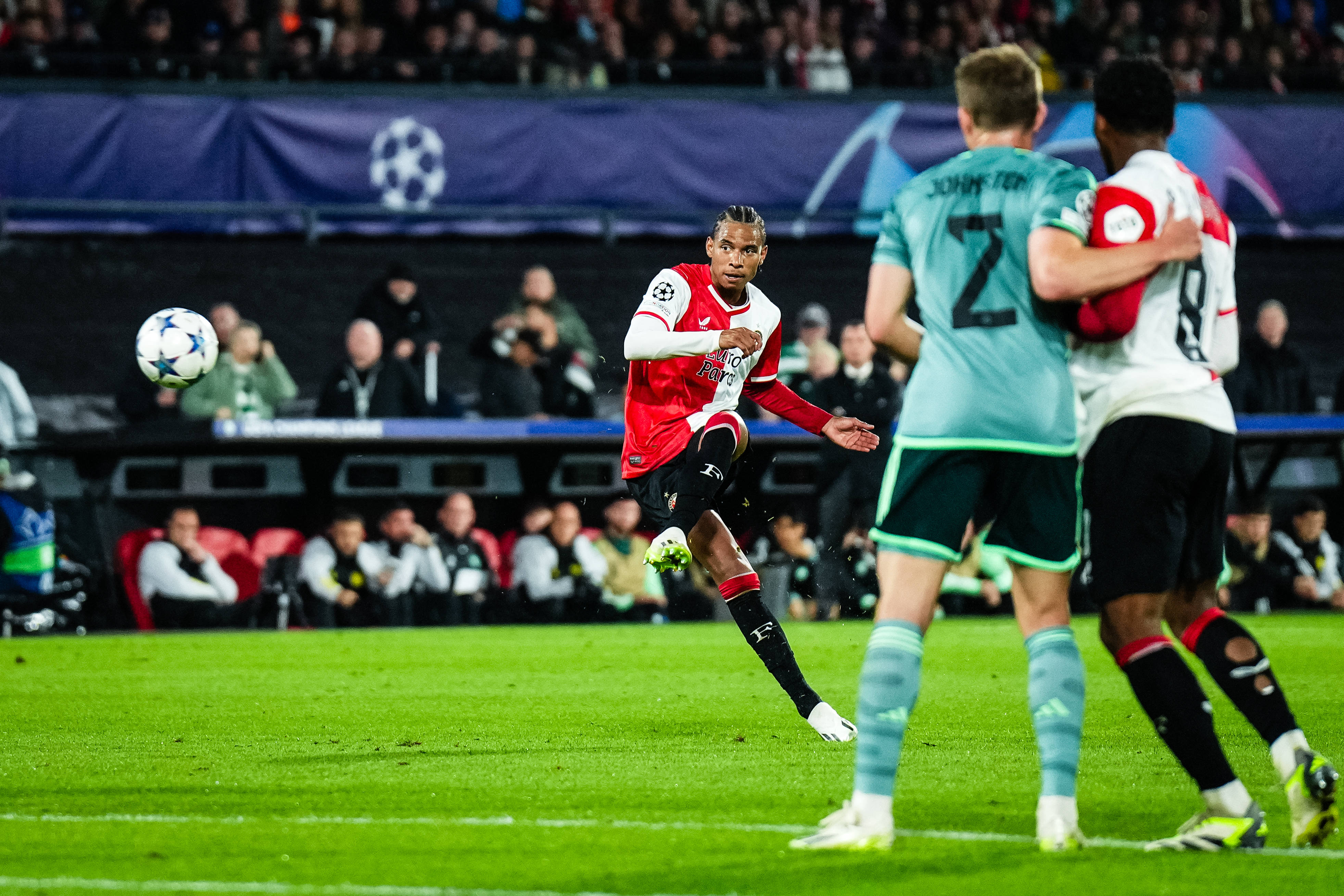 And the Rotterdam rain played its part too as the ball comfortably cleared Kyogo's jump, skidded off the surface and beat Joe Hart at his left hand post. The two sendings off in the second half meant that Brendan Rodgers would take his side back to Glasgow with nothing to show for their considerable efforts.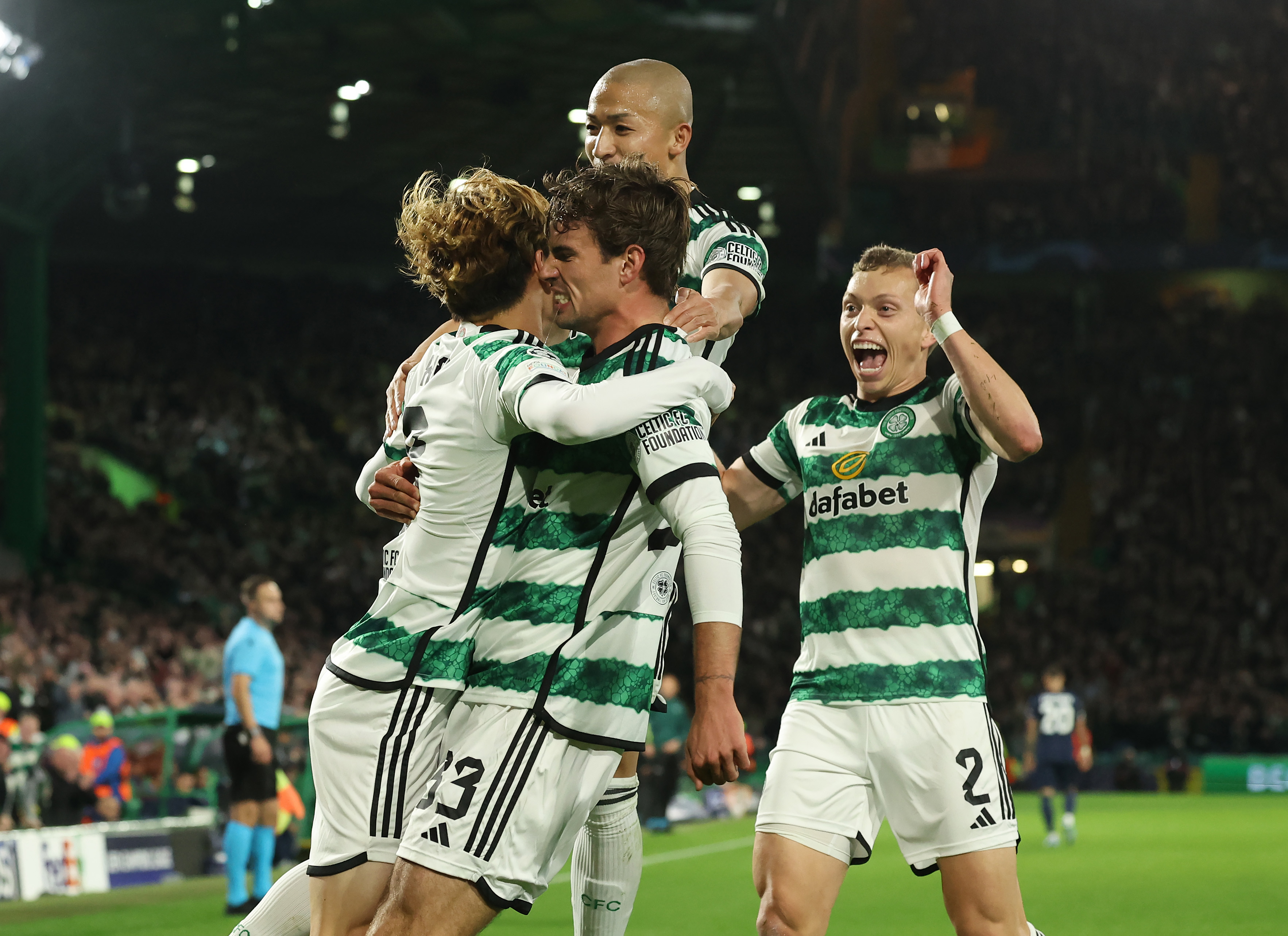 Matchday two saw Lazio visit Celtic Park and this time Kyogo was making his impact at the other end, with the Japan international striker getting his first ever Champions League goal. Lazio, against the run of play, equalised before the internal but it looked like Celtic, who had dominated the Italians in the second half, had won the match when Honduran winger Luis Palma scored a beautiful goal to put Celtic 2-1 ahead. Or so everyone thought.
Not one Lazio player appealed for an offside but somehow VAR spotted the slightest of deflections off Daizen Maeda's toe and the goal was ruled out. Luis Palma was even booked for celebrating his 'goal', removing his shirt in his celebration, and that too would come back to bite Celtic. Lazio then rubbed salt into Celtics wounds by grabbling a hugely undeserved winner in stoppage time.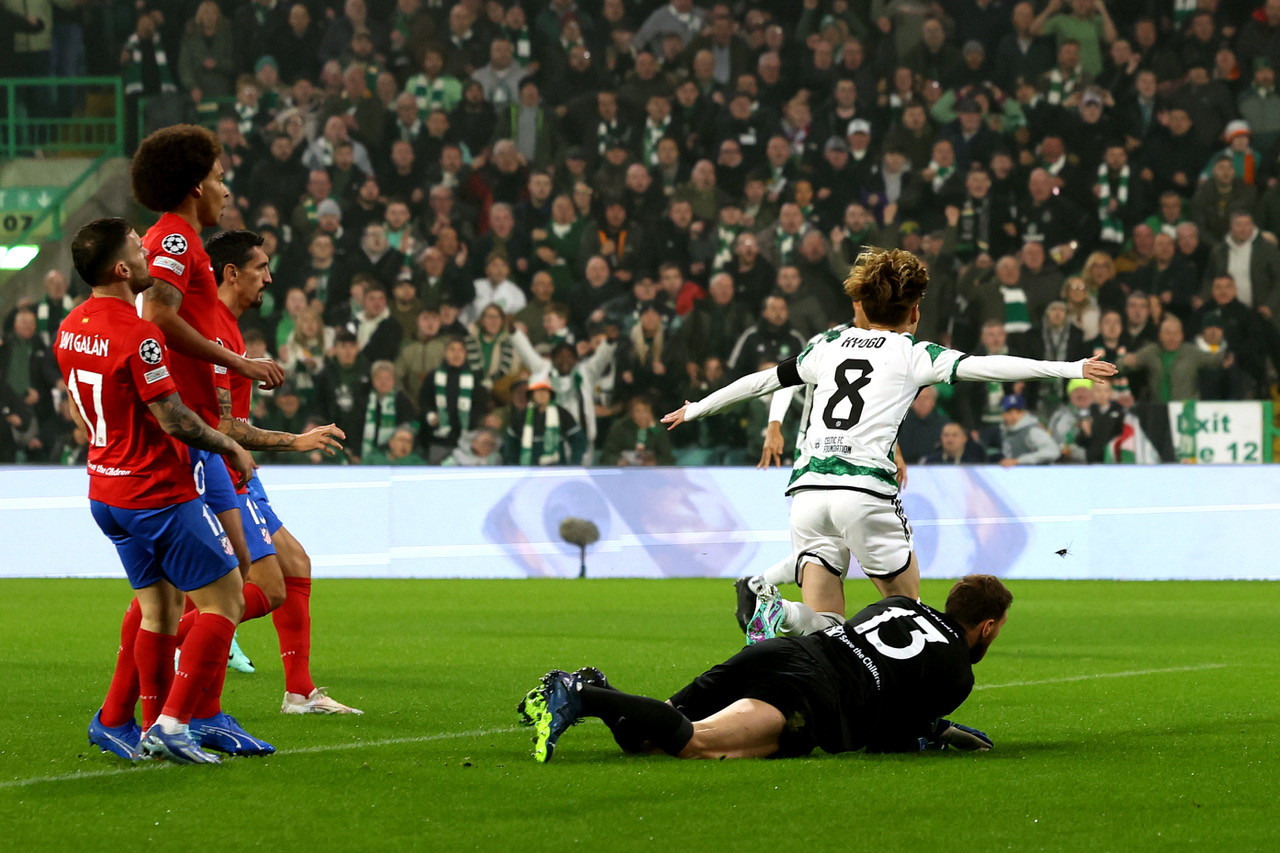 Matchday three and this time it was Atletico Madrid who were coming to a place that the Celtic supporters call 'Paradise' for the first of the double header. Twice Celtic led, through wonderful goals from Kyogo and Palma (this time he kept his shirt on). But the intensity of Celtic's football couldn't last the full 90 minutes and the match ended honours even in a 2-2 draw. Celtic at least had avoided being pointless, as has happened to city rivals theRangers in the previous season's Champions League.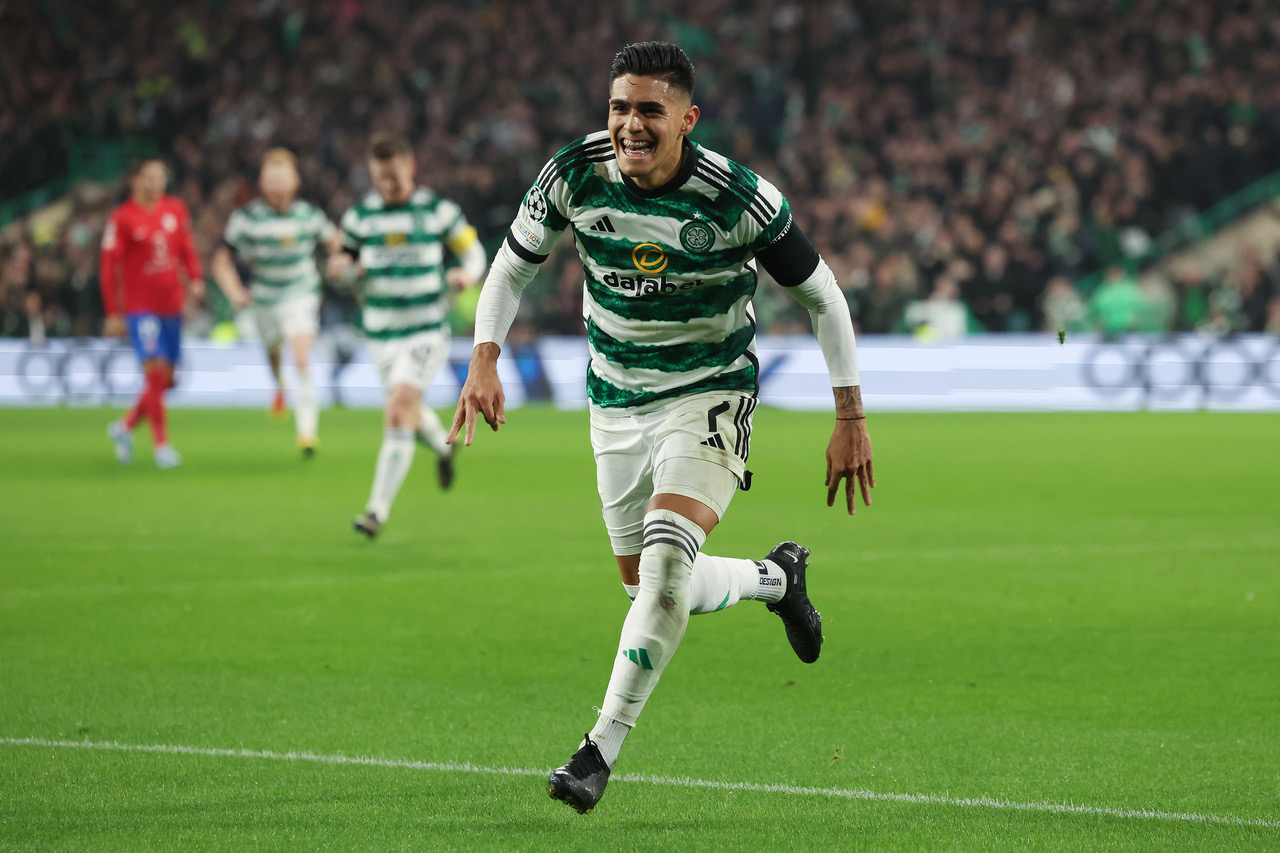 Then on Tuesday night Celtic collapsed after that ridiculous red card for Daizen Maeda that was upgraded from a yellow after yet more VAR interference. The quicker football bins this the better and surely the clubs will all see the damage that it is doing to the game? A horrible 6-0 hammering left Celtic adrift and most thought out of Europe altogether.
The Celtic manager Brendan Rodgers had stated at the start of the season that remaining in European football after Christmas was his objective for this season's European campaign and few would have thought that was still a possibility after the 6-0 thrashing in Madrid left Celtic with just one point after four round of matches and just two games to play.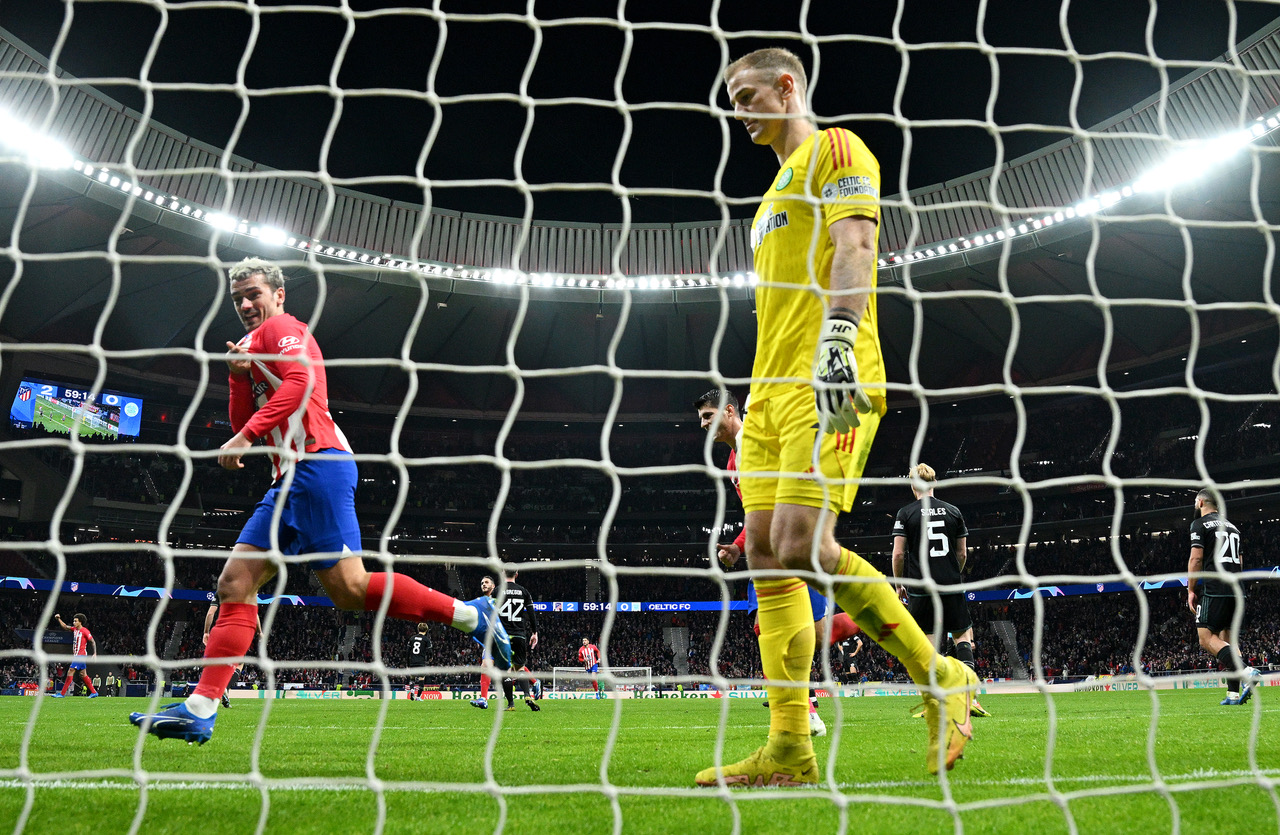 However a Celtic supporter looked at the scenarios and pointed out that there was still a chance for Celtic to actually qualify for the knock-out stages of the Champions League. How could that be possible?
Well in Matchday five Tuesday 28 November Celtic travel to Rome to take on Lazio while group leaders Atletico Madrid are in Rotterdam looking for a win that will see them qualify for the knockout stages. Madrid are clearly the best team in the group and Diego Simeone will hopefully (from a Celtic perspective) head back to Madrid with the three points secured.
That would mean going into the last round of matches Atletico Madrid would have 11 points and Feyenoord would still be on six points.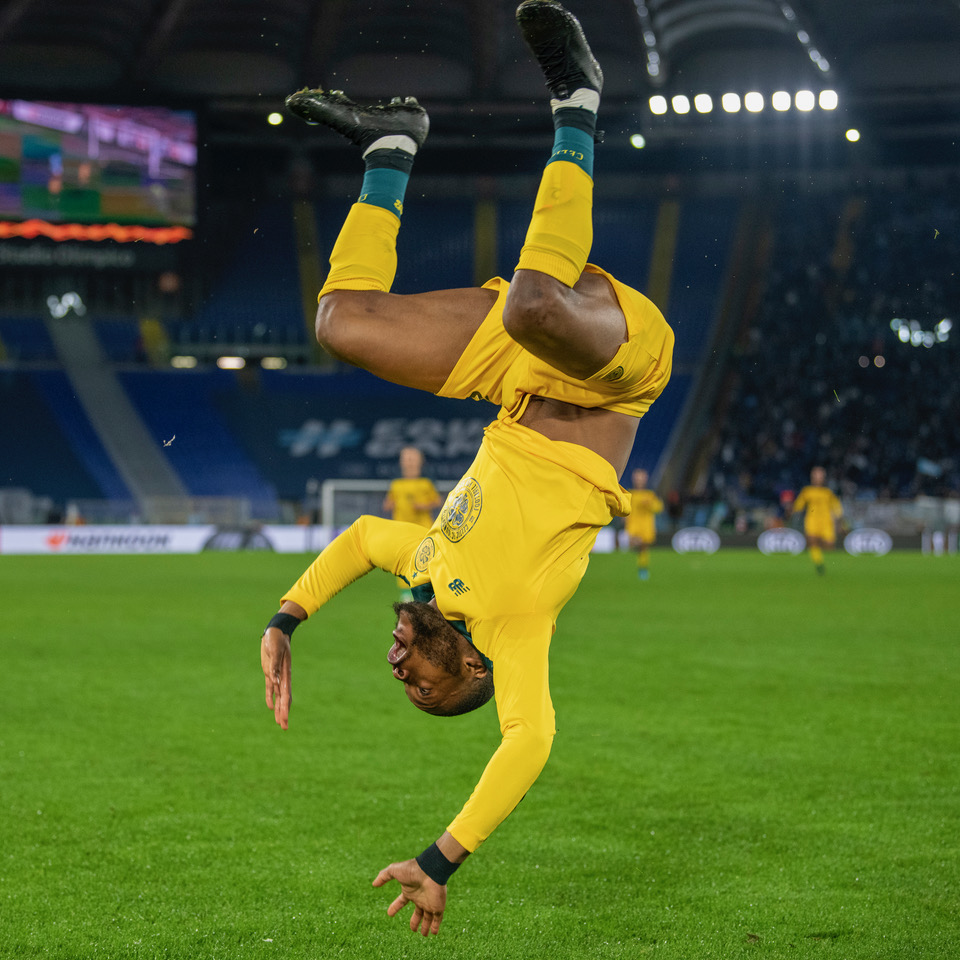 Now in the other Matchday five game in Group E, Celtic travel to play Lazio, where the Celtic players will be well aware that a 2-0 Hoops win on the night coupled with Atletico winning at De Kuip would give them a tremendous opportunity on the final round of fixtures.
That 2-0 win for Celtic over Lazio, if it can be achieved, would mean Celtic move up to four points and Lazio remain on seven points, three more than Celtic but crucially with the Scottish Champions having the better of the head-to-head with the Italian side, in the event that they finish on equal points.
And that could actually happen on Matchday six which will be played on Wednesday 13 December. Celtic are at home to Feyenoord and Lazio travel to play Atletico at the Cívitas Metropolitano Stadium.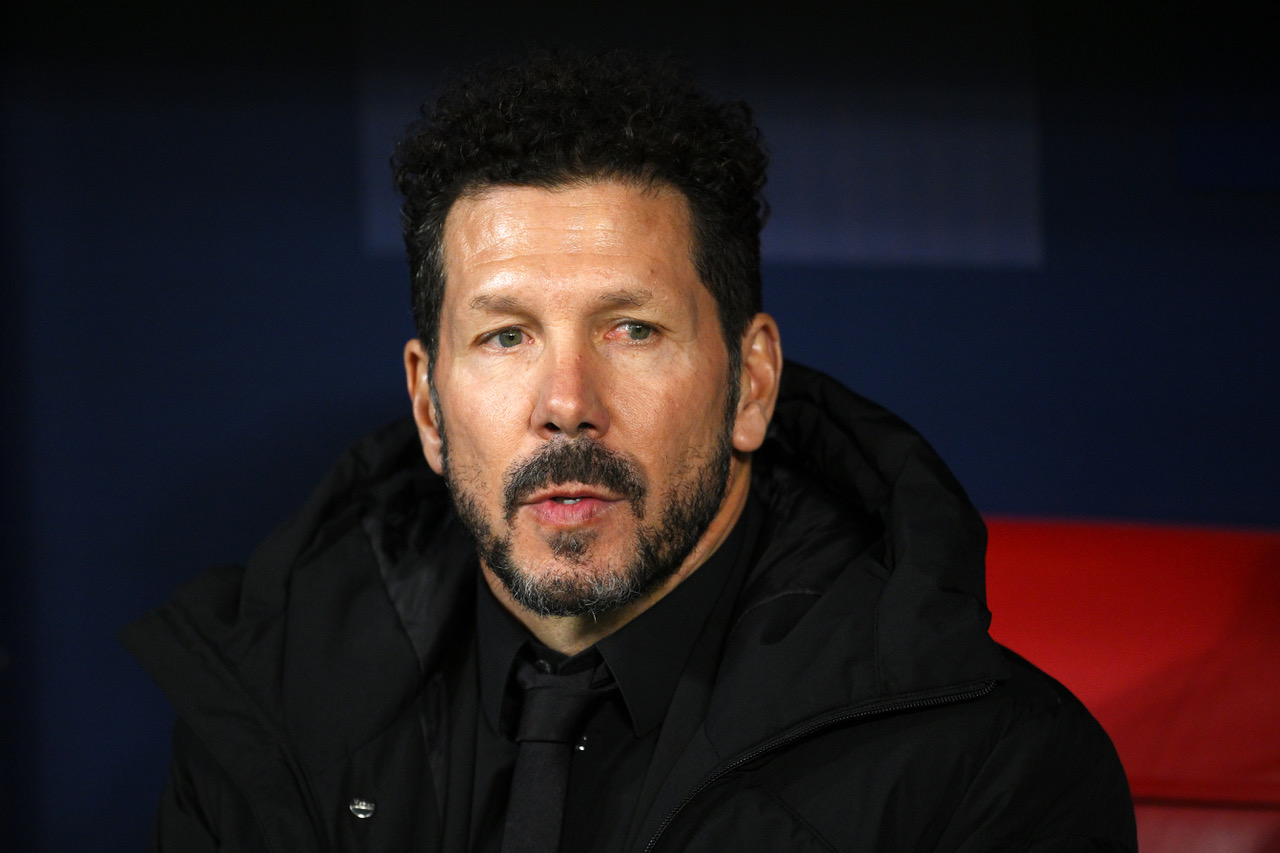 Diego Simeone may rotate his squad but could also still be smarting at that crazy Lazio equaliser in Rome on Matchday one. Let's assume that Atletico take their revenge and finish the group on 14 points, leaving Lazio with seven points.
That would mean that in Glasgow, Feyenoord would need a point to overtake Lazio on the head to head (having won 3-1 in Rotterdam and lost 1-0 in Rome). However a win for Celtic in these circumstances would see Brendan Rodgers' side move up to second place on seven points ahead of Lazio (via the head-to-head) and a point better off than Feyenoord.
So Celtic would progress to the knock-out stages of the Champions League!
Can Atletico win their final two matches? The first against Feyenoord will see Diego Simeone to secure qualification and the second at home and wanting to finish with a flourish with an incredible home record to protect. It's certainly possible.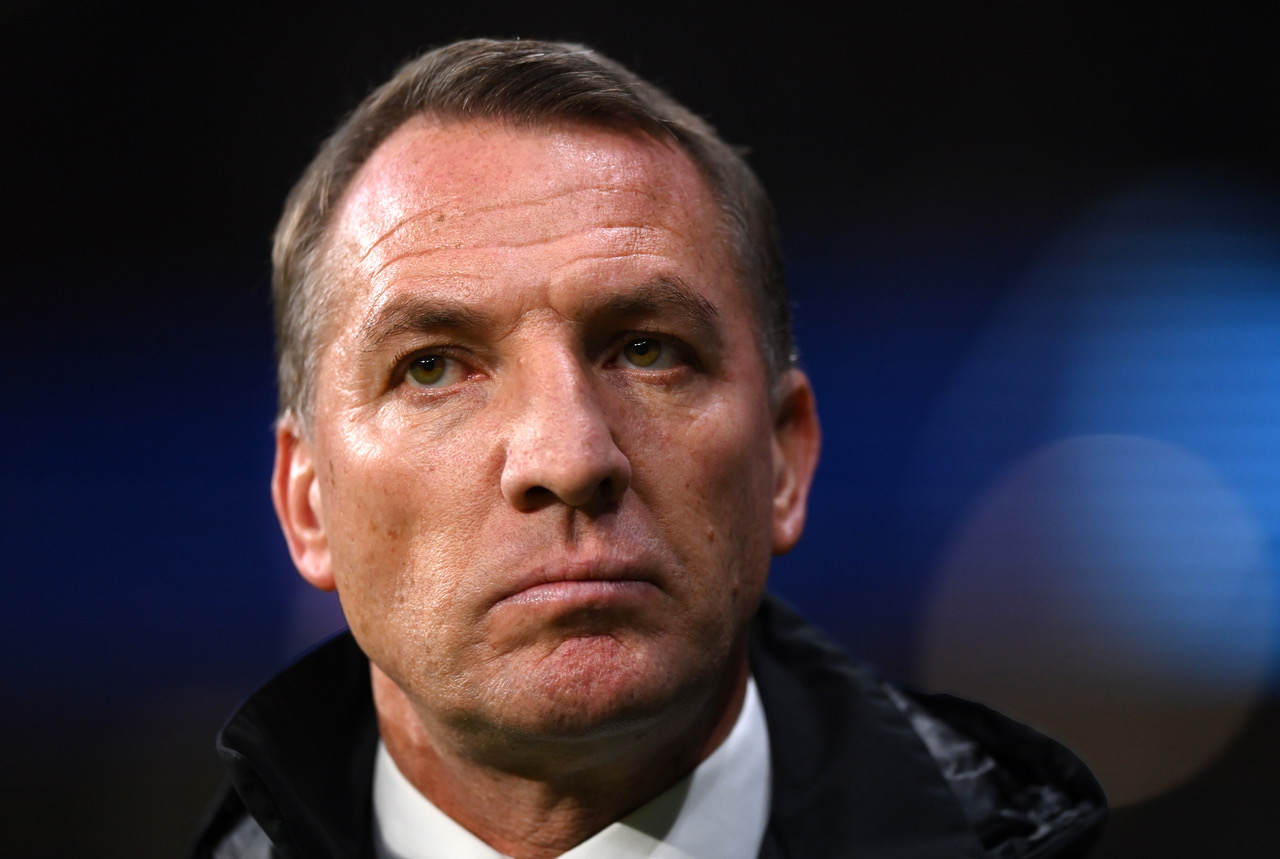 Can Brendan Rodgers' side win in Rome, just like the last time Celtic were there in 2019? Well, Maeda's red card in Madrid and Palma's booking for dissent means that both will be suspended, making the task even harder for Celtic. But the carrot is there, win 2-0 in Rome and it's all to play for at Paradise against Feyenoord.
If that happens it will be a minor miracle, but stranger things have happened in football. So the Celtic supporters can still dream…and here's the Celtic supporter who pointed this out after the 6-0 defeat in Madrid.
Imagine this scenario

Lazio 0 Celtic 2
Feyenoord 0 Atletico 1

Celtic 1 Feyenoord 0
Atletico 1 Lazio 0

Atletico 14 pts
Celtic 7 pts
Lazio 7 pts
Feyenoord 6 pts

Celtic through on head to heads with Lazio

KEEP THE FAITH

HH 🇮🇪🍀

— Jimmy Jungas (@JimmyJungas) November 8, 2023