You're going to hear a lot about pie this week, one in which L.A.'s trendiest bakeries begin hawking their fancy pastries at extreme cost in time for the holidays.
As always, we like to honor those who came before, those vintage businesses that have been stuffing Angelenos' pie holes since your grandad was a kid.
Without further ado, here are L.A.'s 14 best old school pie destinations.
Name: Jongewaard's Bake 'n Broil
Address: 3697 Atlantic Ave. Long Beach, CA 90807
Established In: 1965 and still serving many of the recipes of co-founder Carol Jongewaard under the next generation that now runs this 
Pies You May Find: German chocolate, pecan, peach cobbler, olallieberry, strawberry, lemon cream, peanut butter cup, chocolate chip walnut, butterscotch meringue, coconut meringue, lemon meringue
The Pick: Loganberry-and-youngberry, when in season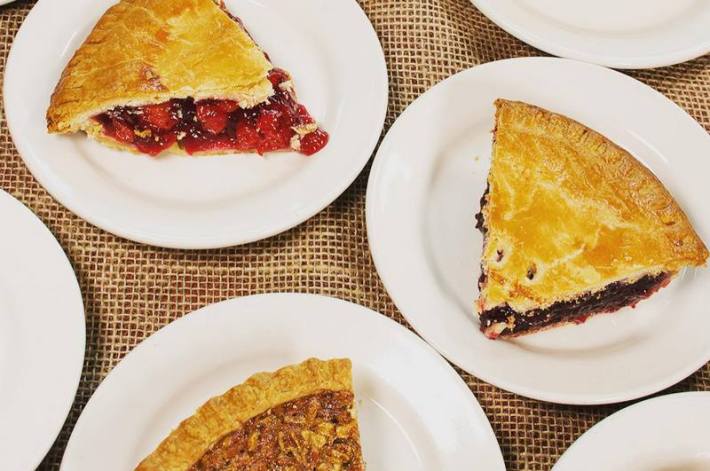 Name: Philippe The Original
Address: 1001 N. Alameda St. Los Angeles, CA 90012
Established In: 1908, a classic luncheonette credited with the invention of the French dip and long popular with cops, working Angelenos, nostalgic Angelenos, and Dodger fans, who come before the game to worship at its great shines of Dodger bobbleheads and memorabilia. 
Pies You May Find: Cherry, lemon meringue, chocolate cream, blueberry, and pumpkin 
The Pick: Apple pie, crusty, golden, classic as the rest of the place, and bursting with fall-spiced stone fruit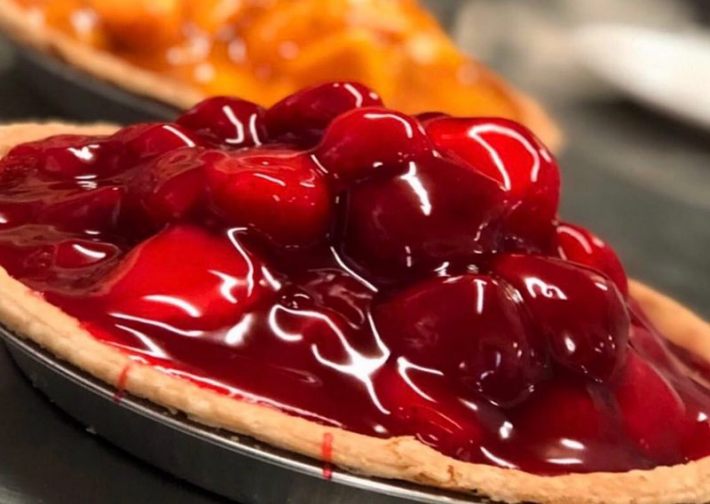 Name: Pie 'n Burger
Address: 913 E. California Blvd. Pasadena, CA 91106
Established In: 1963, an iconic coffee shop in the old soda fountain mold, neon, wood laminate counters, swivel chairs, and all.  
Pies You May Find: A meringue section that's six items long, including banana, peanut butter, lemon, and coconut, as well as a hearty list of fresh fruit pies and dedicated classics like rhubarb, Dutch apple, baked peach, pecan, custard, boysenberry, and a seasonal mincemeat pie.  
The Pick: Butterscotch meringue pie, buttery, custardy, and sweet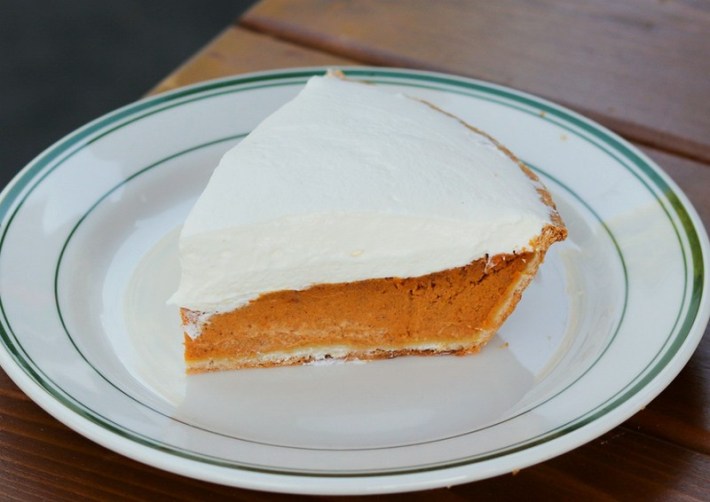 Name: The Apple Pan
Address: 10801 W. Pico Blvd. Los Angeles, CA 90064
Established In: 1947 and still packed daily at its u-shaped counter where simple burgers and handmade pie slices fly at Westside families and familiars six days a week, 258 days a year.  
Pies You May Find: Apple pie a la mode, strawberry cream, banana cream, pecan, coconut cream
The Pick: Boysenberry cream pie
Name: Cindy's
Address: 1500 Colorado Blvd. Los Angeles, CA 90041
Established In: 1948, offering a wide menu of breakfast and lunch classics, along with daily baked fresh fruit pies in a sixties-hued diner ripped straight from central casting.
Pies You May Find: Key lime, Derby pie, tart cherry almond crumble, peanut butter and jelly hand pies, banana cream, strawberry rhubarb, peach cobbler, chocolate cream, banana cream, pecan
The Pick: Southern lemon pie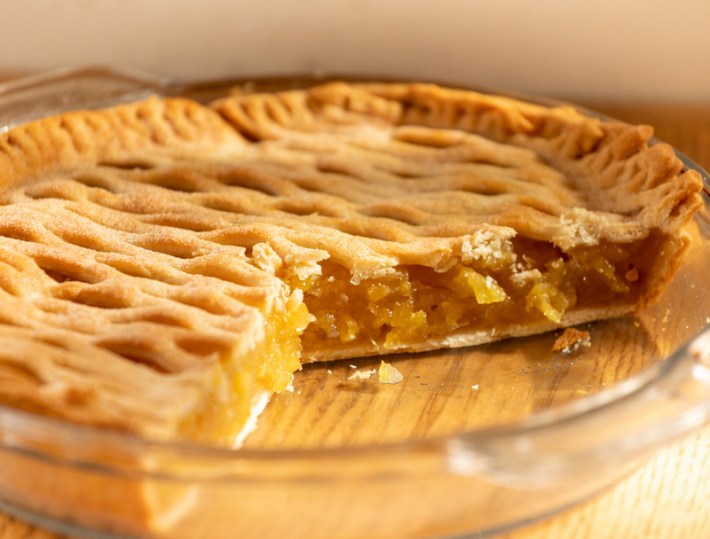 Name: Cassell's Hamburgers
Address: 3600 W. 6th St., Los Angeles, CA, 90020
Established In: 1948, and since moved and reopened in the Hotel Normandie under new owners, who still make the burgers using founder Al Cassell's old grinder, patty press, and double broiler. 
Pies You May Find: Coconut cream, strawberry-blackberry cobbler a la mode, pumpkin, banana butterscotch, Ding Dong pie, chocolate peanut butter, dulce de leche banana cream
The Pick: Banana cream, especially when it has the Oreo crust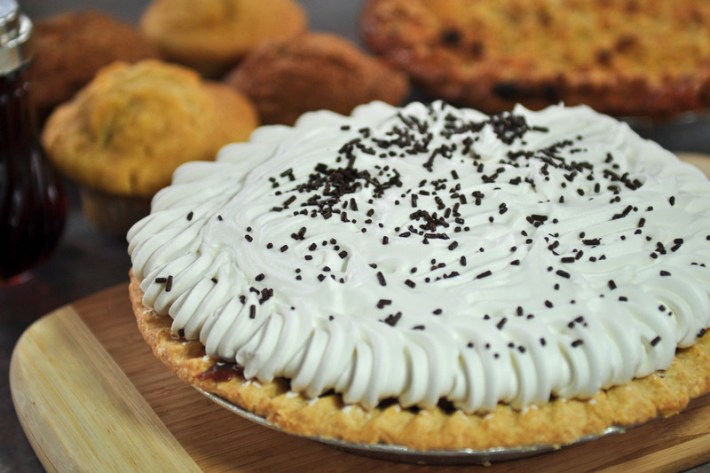 Name: House Of Pies
Address: 1869 N. Vermont Ave. Los Angeles, CA 90027
Established In: 1969, you still go here for the pie with a drip coffee or the authentic L.A./Tarantino stark diner vibes. Or both. Or you don't go.
Pies You May Find: Changing seasonal specialties of fresh fruit and cream pies, including peach, pecan, key lime, blueberry, cherry, Dutch apple, Bavarian chocolate cream, chocolate banana cream, coconut, pumpkin, and butterscotch cream 
The Pick: Strawberry cream pie, for the best of both worlds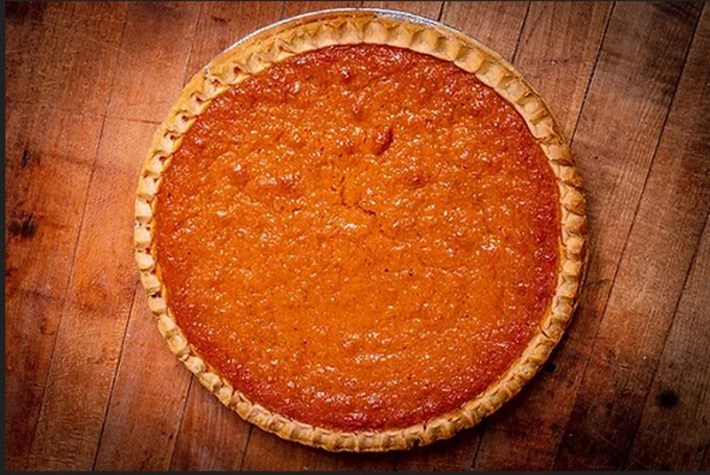 Name: 27th Street Bakery
Address: 2700 S. Central Ave. Los Angeles, CA 90011
Established In: 1956, run by the third generation of founder Harry Patteron's family and still housed in the same landmark corner brick building. 
Pies You May Find: Pecan, pumpkin, and peach cobbler
The Pick: Sweet potato pie, its signature pie since opening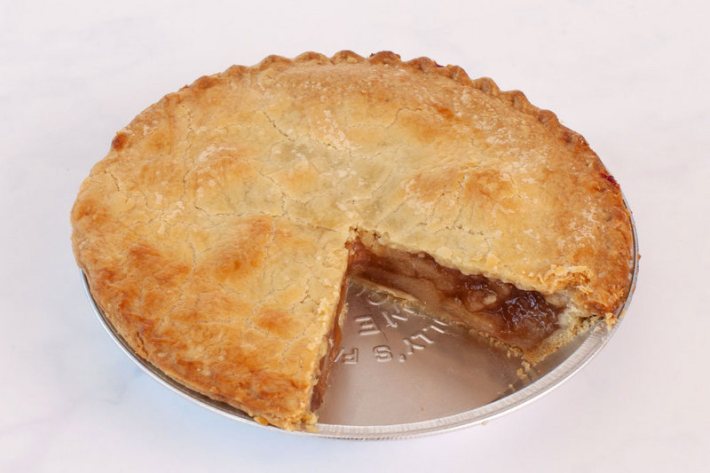 Name: Polly's
Address: 13 locations in L.A., O.C., and Riverside
Established In: 1968, first opening in Fullerton before expanding and functioning as a DL option to Coco's and Marie Callender's with its extensive menu of pie slices and whole pies, including pies to finish at home and Splenda-sweetened pies. 
Pies You May Find: Chocolate silk, lemon meringue, egg custard, rhubarb, apricot, blueberry, cherry, coconut cream
The Pick: The renowned apple pie, and Banberry pie, which melds the charms of bananas to the power of strawberries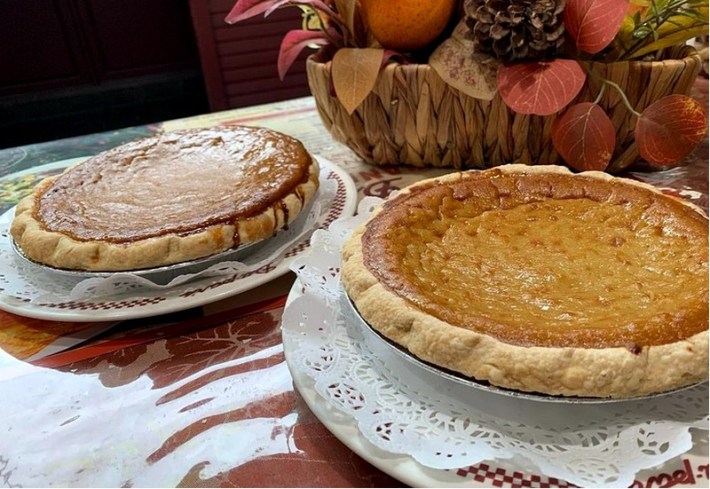 Name: DuPar's
Address: 6333 W. 3rd St. Los Angeles, CA 90036 at the Fairfax Farmers Market
Established In: 1938, and still baking its pies daily in its red leather-boothed, 24-hour Farmers Market diner, once found in multiple locations across the Southland. 
Pies You May Find: Seasonal mincemeat, chocolate meringue, seasonal sweet potato, pumpkin, pecan, blueberry, boysenberry, raspberry, coconut custard, chocolate cream, Oreo cheesecake
The Pick: Southern pecan, green apple, two of its enshrined classics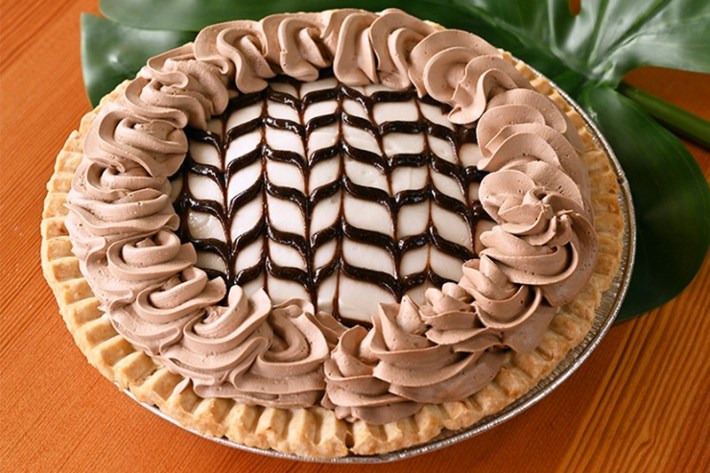 Name: King's Hawaiian Bakery
Address: 2808 Sepulveda Blvd. Torrance, CA 90505
Established In: 1988, eleven years after the brand behind your favorite squishy bread came to the mainland with its Torrance factory.
Pies You May Find: Banana macadamia, pumpkin chiffon cream cheese pie, pecan, key lime, custard 
The Pick: Chocolate haupia pie, which adds a layer of coconut milk pudding with a layer of chocolate cream beneath a herringbone pattern of dobash and a chocolate mousse crown.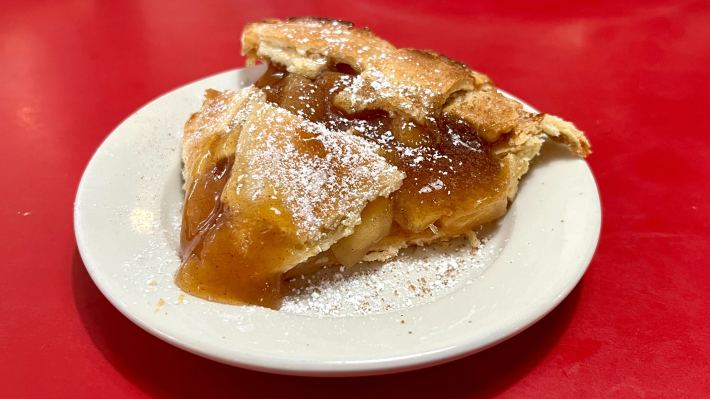 Name: Millie's Restaurant & Bakery
Address: 16840 Vanowen St. Van Nuys, CA 91406
Established In: 1980, with a country cute diner filled wall-to-wall with folksy Americana bric-a-brac and loyal fans.
Pies You May Find: Banana cream, chocolate cream, cherry, peach, strawberry-rhubarb, mixed berry
The Pick: Apple pie with its profound lattice crust
Name: Doan's Bakery
Address: 22526 Ventura Blvd. Woodland Hills, CA 91364
Established In: 1983, by the same family running it today using recently departed owner Karen Doan's recipes, including a small selection of cobblers and pies
Pies You May Find: Chocolate chip cookie, apple, blueberry cobbler, peach cobbler, raspberry cobbler, seasonal sweet potato, seasonal pumpkin 
The Pick: Chocolate pecan pie, deep dish apple pie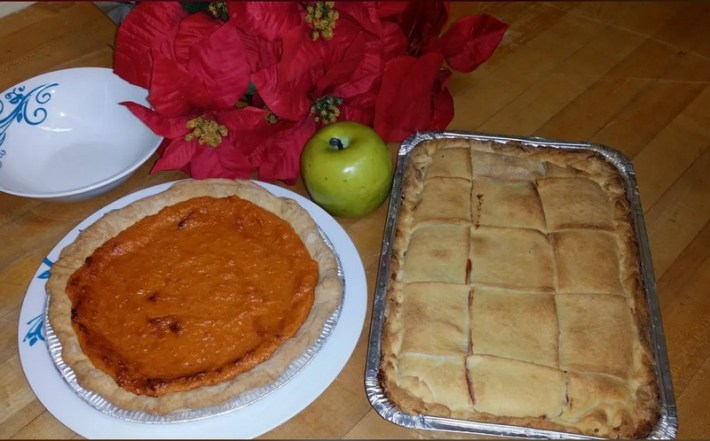 Name: The Gourmet Cobbler Factory
Address: 33 N. Catalina Ave. Pasadena, California 91106
Established In: 2002, specializing in handmade fresh fruit cobblers from Southern-raised owner Clifton Powell  
Pies You May Find: Apple, cherry, blueberry, blackberry, lemon meringue, mixed berry
The Pick: Peach cobbler, which hardly stays on the shelves before selling out