Australian Moraya Wilson placed third in the Miss Universe competition over the weekend after her floral national costume put the nation's flowers on the world's stage. 
Nicaragua's Sheynnis Palacios took out the top spot, being crowned Miss Universe 2023. 
Coming in second place was Anntonia Porsild representing Thailand. 
This year's competition was held in El Salvador, with a televised broadcast of the finale featuring singer John Legend. 
Push to become more inclusive
Beauty pageants can be divisive.
Over the decades, many have argued the concept demeans women and promotes unrealistic beauty standards, with questions over whether they have a place in modern society. 
Fans, however, would argue the competition creates opportunities and can be empowering. 
Starting in the 1950s, the Miss Universe competition has had to evolve to keep up with the times.
The pageant changed its rules allowing transgender contests in 2013, with the first transgender woman competing in 2018.
JKN Global Group Public Co. Ltd, which is headed by Thai business tycoon and transgender activist Chakrapong "Anne" Chakrajutathib, bought the Miss Universe Organization last year. 
Ms Chakrajutathib said she wanted to use the beauty pageant to inspire women like her.
On its website, the company says the competition "exists to advocate for a future forged by women".
This year saw two transgender contestants, Marina Machete from Portugal and Rikkie Valerie Kollé from the Netherlands compete. 
Loading Instagram content
Body positivity activist Jane Garret competed for Nepal this year. 
"I'm so proud to be representing real size beauty around the world and breaking the stereotypes of beauty pageants," she said on Instagram.
"That was life changing!"
Loading Instagram content
What was Australia's national costume?
Perhaps the most talked about aspect of the contest is the National Costume Show — that's despite the fact it was held a few days before the finale.
That's when contestants showcase an outfit that represents their home countries in a theatrical, colourful display of fashion (more on that further down). 
Wilson wore a dress by designer Emma Daley, embellished with feathers and sequins.
"Drawing on one of Australia's most prized assets, this dress is a celebration of our incredible and unique native wildflowers," Daley said.
"This collection of flowers represent each state and territory and the magical connections to the Australian land, telling stories of cultural, historical and spiritual significance."
Loading Instagram content
Here's a quick wrap of some of the other national costumes and a few of the themes we noticed. 
Birds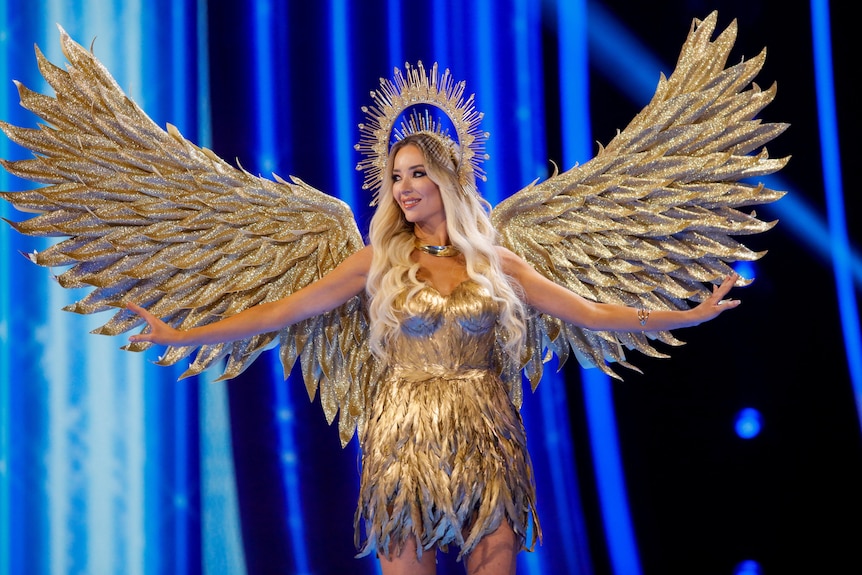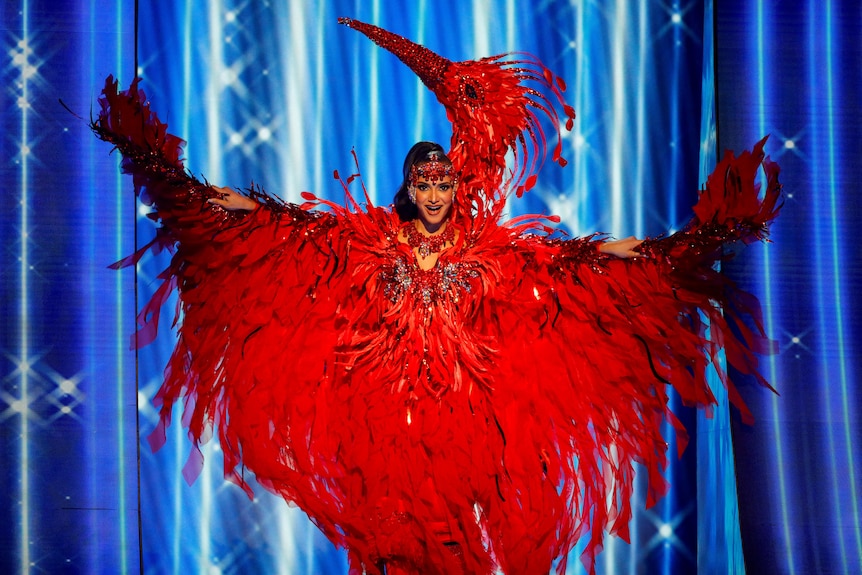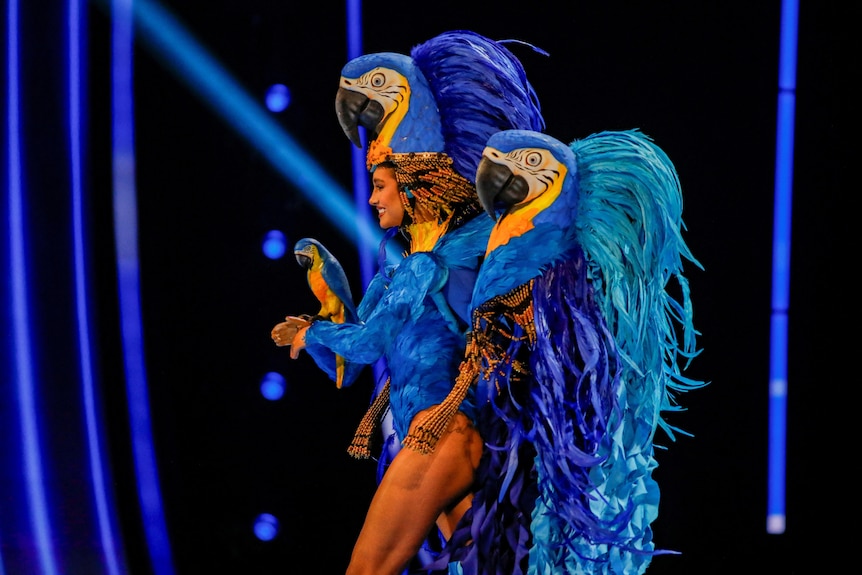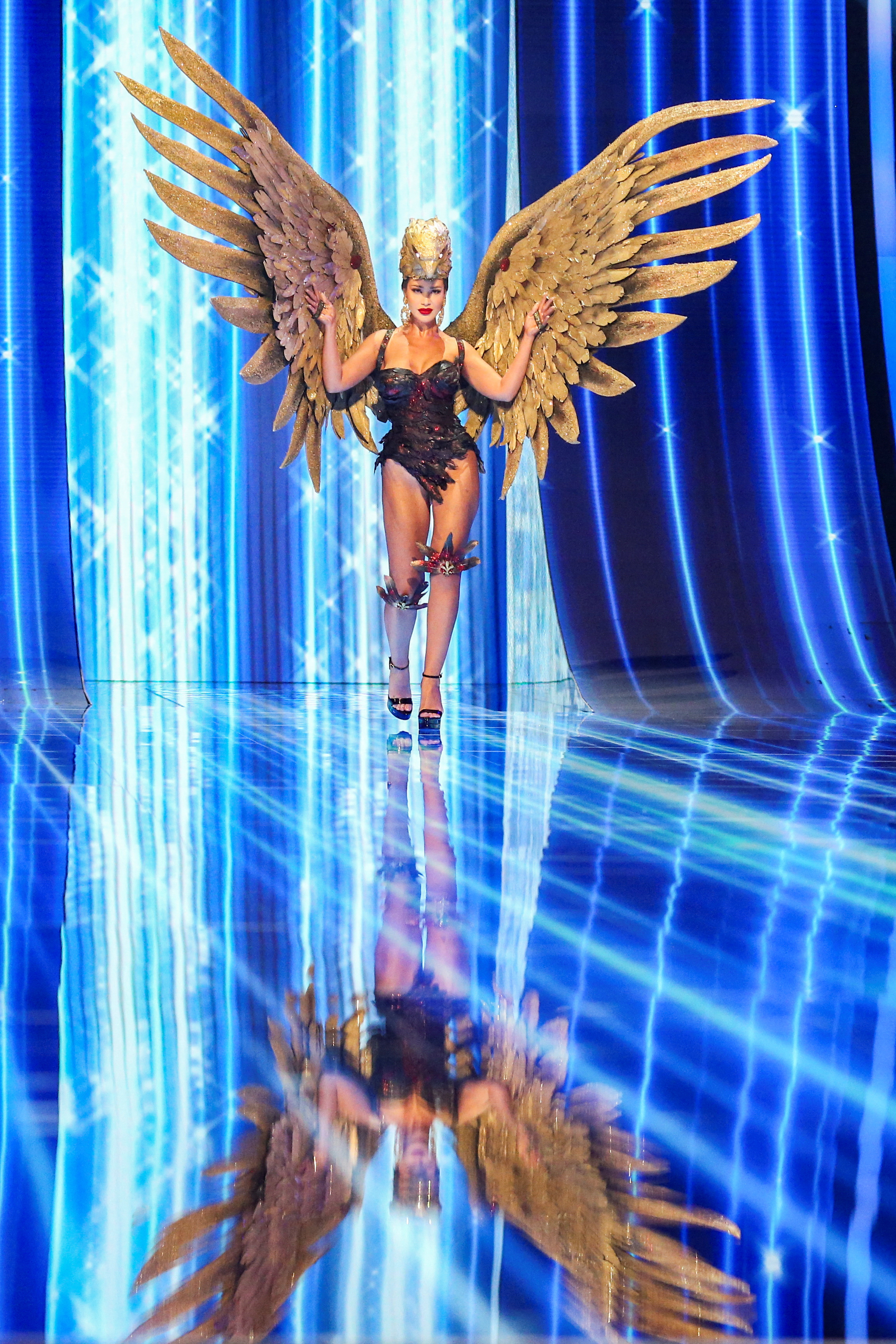 Modes of transport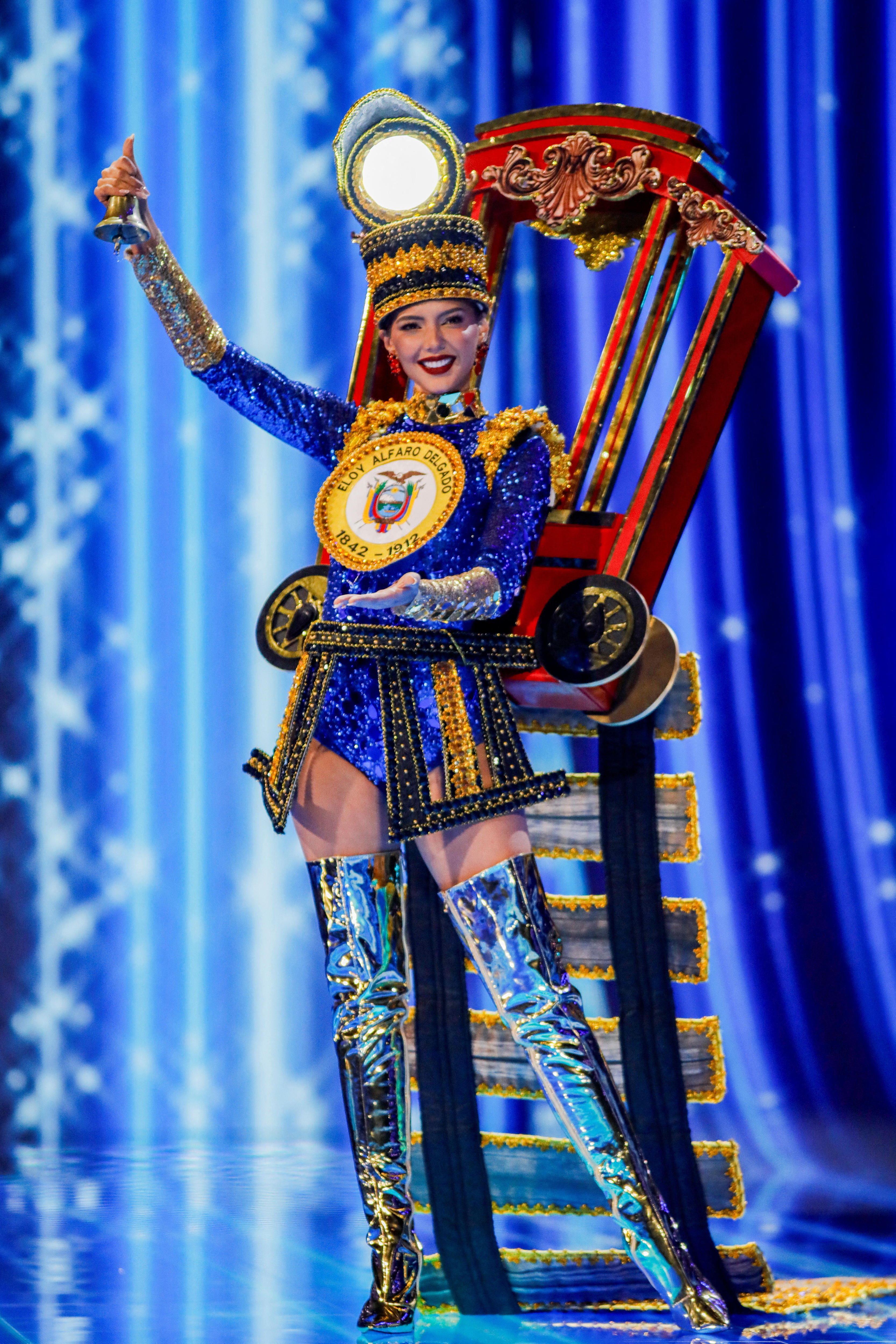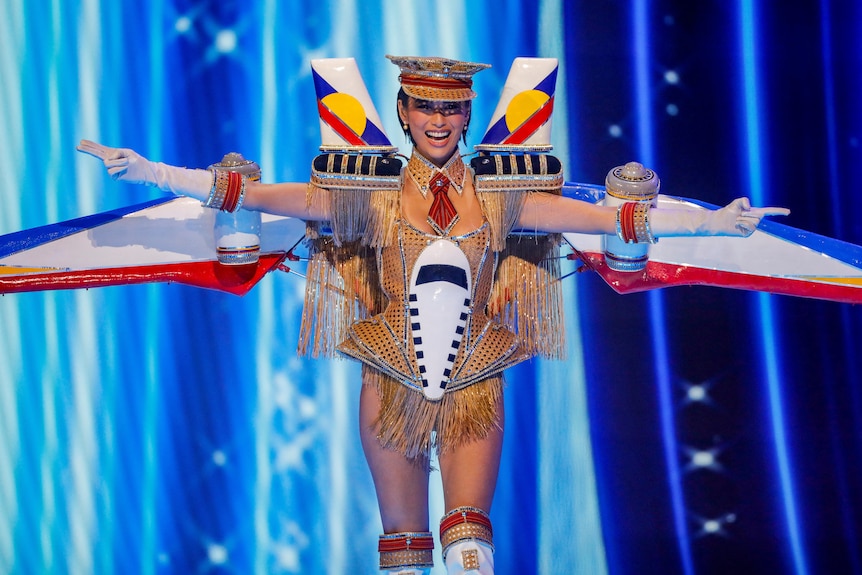 Flowers: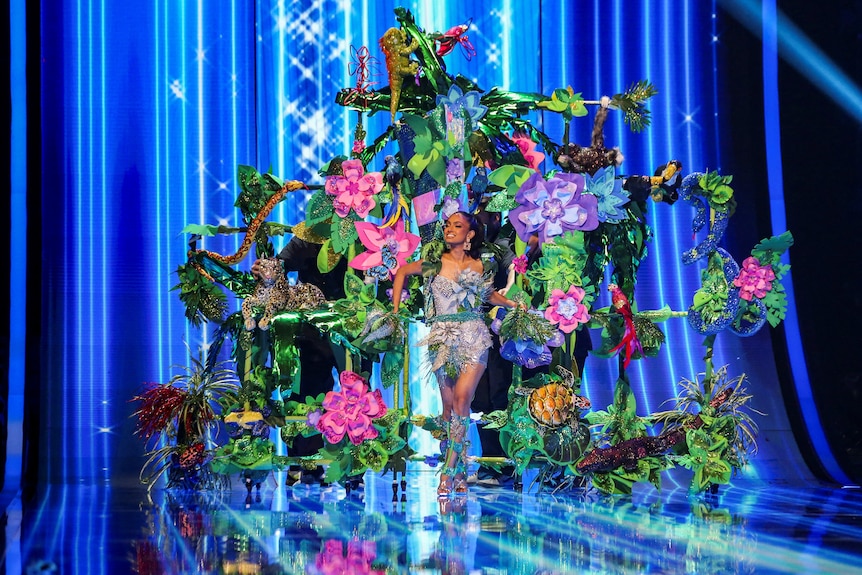 Holding on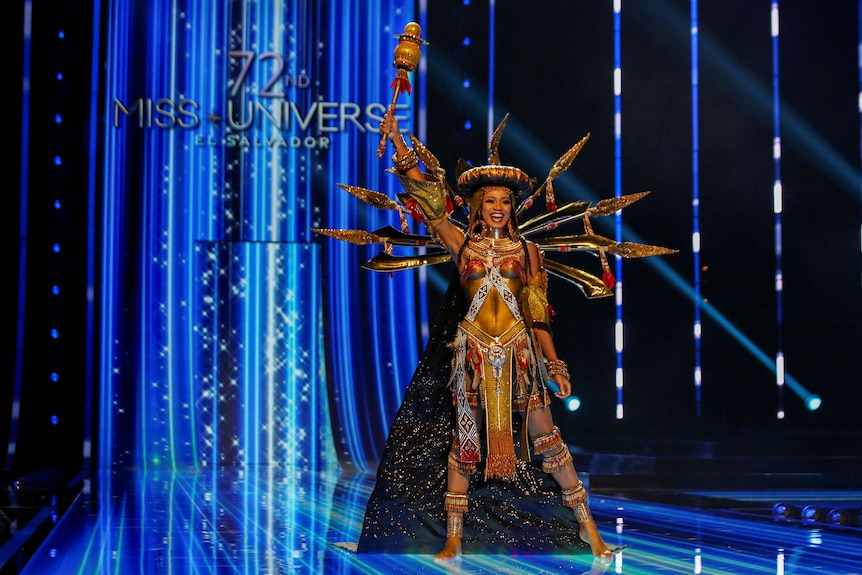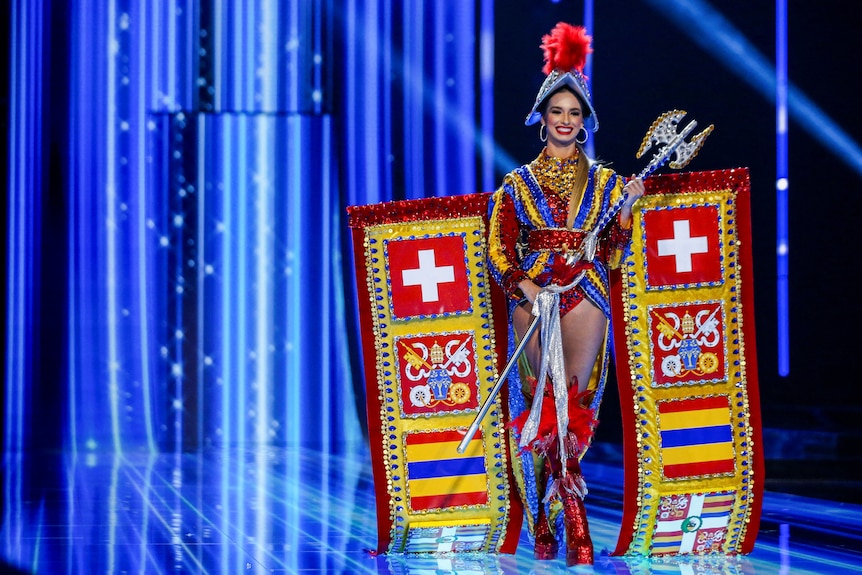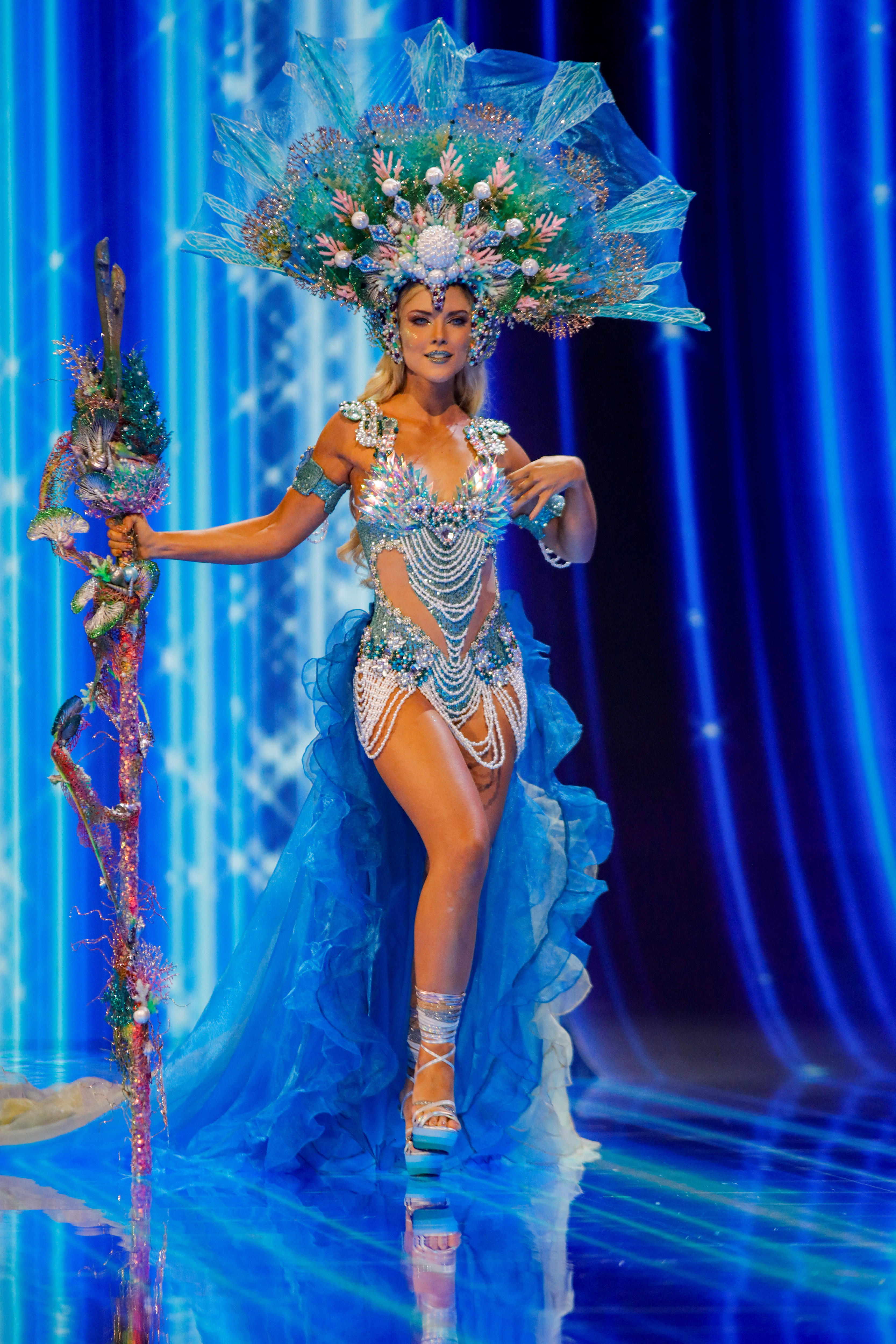 Headwear with flair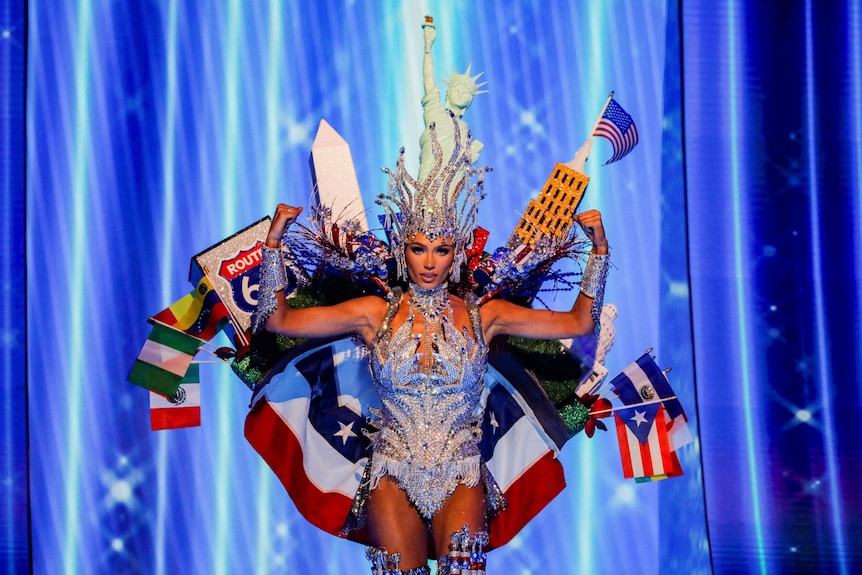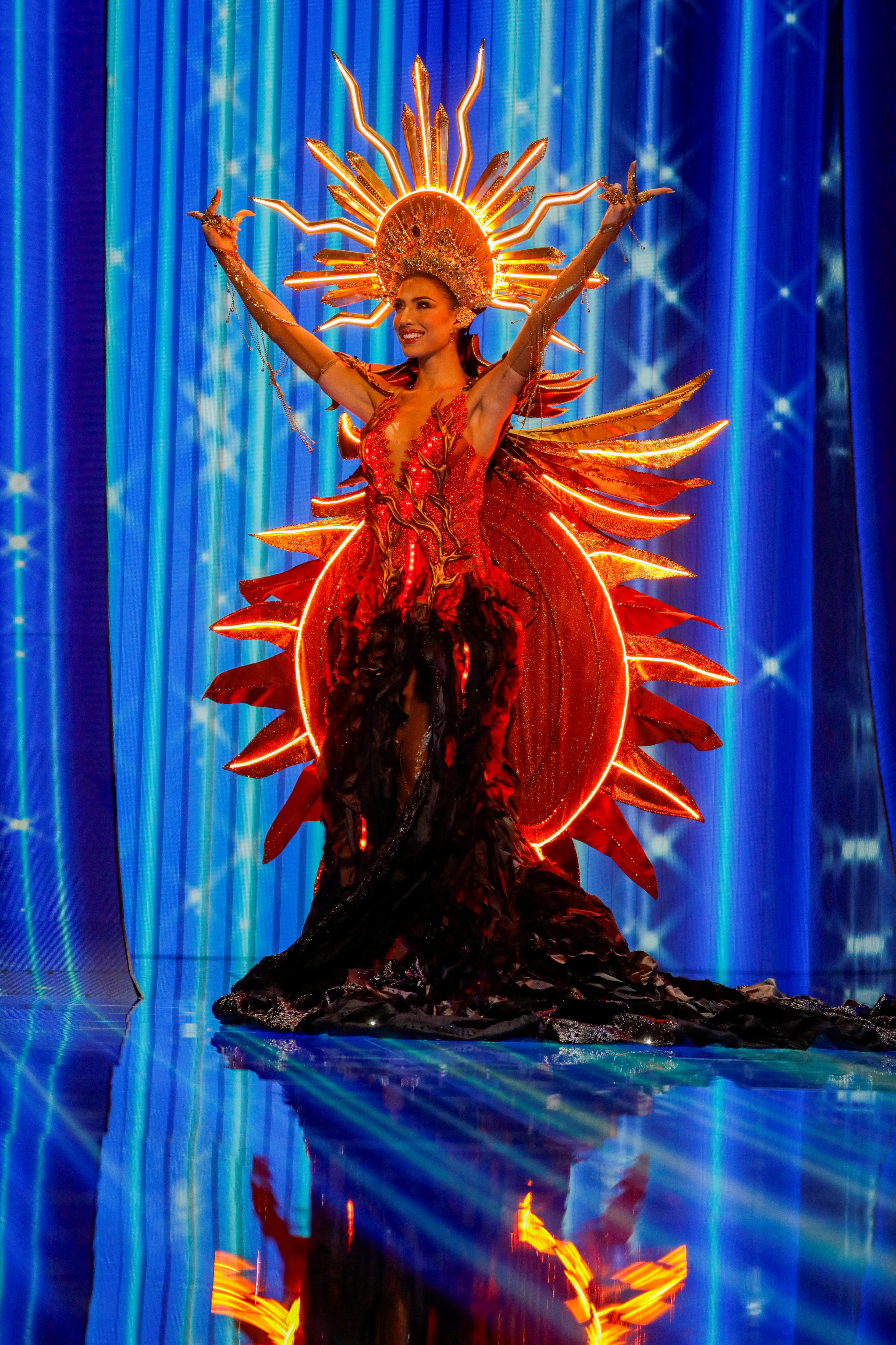 Sending a message