Sarah Ferguson, the Duchess of York, is remembering her good friend, the late Princess Diana, and the moment they were put in handcuffs.
Before Ferguson tied the knot with her now ex-husband Prince Andrew, she celebrated her "hen party" or bachelorette party, with Diana.
"It was extraordinary, because we went to a nightclub, of course, you go to a nightclub with the Princess of Wales, then Princess of Wales …" Ferguson began her story during an appearance on "The Kelly Clarkson Show."
She brought up the time she and Diana dressed up as police officers during Ferguson's hen party. 
SARAH FERGUSON TALKS 'DEMISE' OF 'STRONG' PRINCE ANDREW, BECOMING HIS 'BOOKENDS' WITH QUEEN ELIZABETH
However, she did not realize their impersonation would later get the two into trouble.
"We sat down, and the waiter came up to us and said, 'excuse me, this is a members club … it's for fun and we don't serve police officers here."
Once the two left the club, Ferguson noted that Diana forgot she was dressed as a police officer and could not keep in character, which led to their arrest.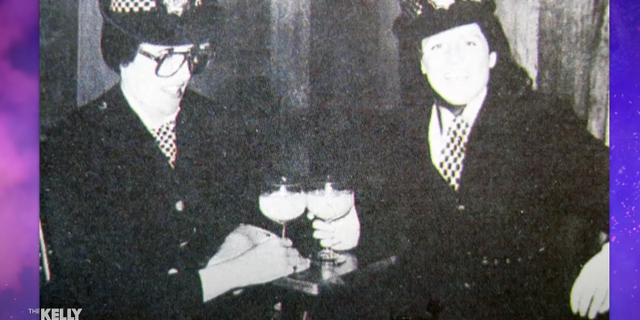 "We were then arrested … we go in the back of the van," she continued her story. 
Ferguson added that they turned around their engagement rings once they entered the police van. 
Diana, who Ferguson referred to as "Dutch," then saw the police officers had "smoky bacon flavored crisps" in the van and "started taking them and eating them."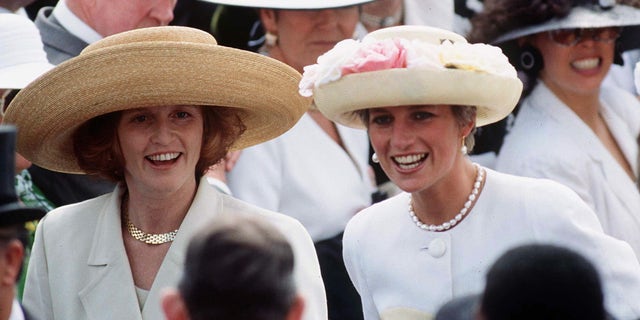 The police yelled at Diana and said "You can't do that!" Ferguson went on to say.
She said the officers finally realized they had arrested Princess Diana and Ferguson and let them go. 
Ferguson explained again that they were arrested because they impersonated police officers.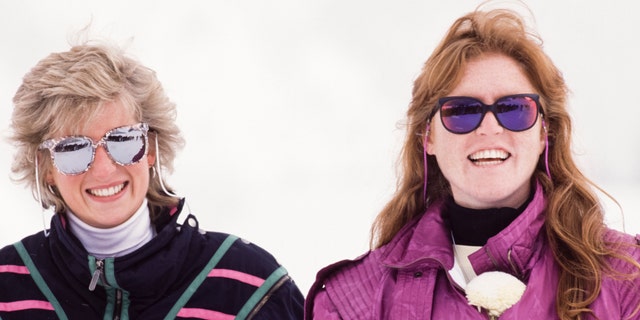 After Diana's death, Ferguson pointed out that she does not miss the late princess because "she's with me all day." 
"She and I laughed a lot … we got into trouble a lot," Ferguson quipped.
"[Diana] used to tell me the worst … joke story just before I had to be serious."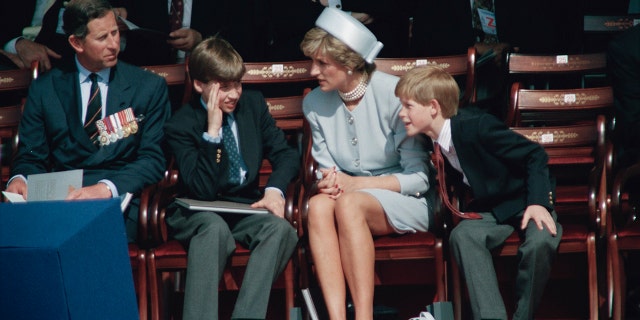 Princess Diana was married to now King Charles III and is the mother of Prince Harry and Prince William. She died in a car crash in Paris on Aug. 31, 1997 at age 36.
PRINCE ANDREW, SARAH FERGUSON PHOTOGRAPHED AT BALMORAL CASTLE AMID LAWSUIT FILED BY ACCUSER VIRGINIA GIUFFRE
Meanwhile, Fergie and Andrew were married for 10 years. They split in 1996 after having two daughters, Beatrice and Eugenie, but have maintained a close relationship.
CLICK HERE TO SIGN UP FOR THE ENTERTAINMENT NEWSLETTER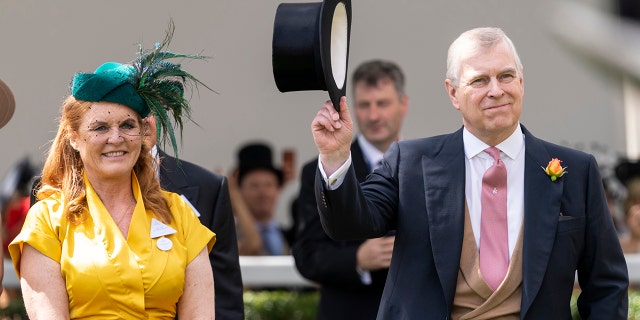 The Duchess of York recently opened up about remaining loyal to Andrew, despite the royal's image being tarnished in recent years.
CLICK HERE TO GET THE FOX NEWS APP
"We've been there for each other," the Duchess said of her ex-husband to "Good Morning America."
"When I've gone through really bad times in the past, Andrew's always been there. He is exceptionally kind and he is a very seriously a good grandfather."
Prince Andrew, who was accused of sexual assault of a minor in the United States, settled out of court for an undisclosed amount last year. His reputation was permanently soured, and the Duke of York's military affiliations and patronages were returned to the queen, according to a statement from Buckingham Palace in January 2022.
Fox News Digital's Caroline Thayer contributed to this report.